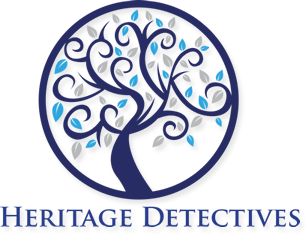 Genealogy the never-ending story!
Heritage Insider March Updates
March is fast approaching, and that means St. Patrick's Day is just around the corner. Do you have any Irish in your tree? I recently had my DNA done and found out that I have a large percentage of Irish in me. So, I can officially claim that I am Irish this St. Patrick's Day.
This month I have two workshops scheduled in Central Illinois one in Washington, IL on the 14th and the other in Eureka, IL on 17th. If you are free on either day, come out and joins us, the more, the merrier.
Here are the details of each workshop. Email me if you are interested in having a workshop done at your location.
Workshops
Obituaries are useful resources for genealogists. They often provide a wealth of information about an ancestor's life tucked into what's into a relatively small column of space. Join us on March 14th learn what information can be glean from obituaries and where to look to find Obituaries for your Ancestors through online websites at our Gathering Clues from Obituaries Genealogy Workshop.
Where: Washington District Library, Washington, Illinois
When: March 14, 2018 @ 6:30p.m.
Have you discovered Irish ancestry in your family tree? Like to learn more, come join us at the Finding Your Irish Ancestor Workshop. During this workshop, we will explore a little bit of Irish history, we will briefly look at Irish immigration patterns to the U.S., and we will talk about how to find your Irish ancestors in this country, and in Ireland.
Where: Eureka Public Library, Eureka, Illinois
When: March 17, 2018 @ 10:00a.m.

Top