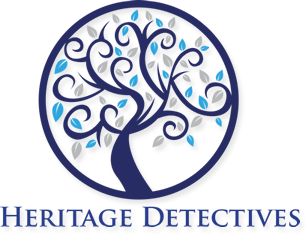 Genealogy the never-ending story!
Services provided
by Heritage Detectives
I specialize in Illinois with an emphasis on Central Illinois area. I do most research via the computer and from my personal collection. However, field trips to nearby libraries, courthouses, Family History Library and cemeteries are available.
Areas of research include marriage and death records, cemetery inscriptions, census records 1790-1930, local history, land records, newspapers, obituaries, pension applications, probate records, and tombstone photography.
Will provide research reports, family group sheets, pedigree charts, ancestral or descendant genealogy reports
Consultations on your research project findings, includes review of client's research to date, to recommend next steps.
Genealogy Workshops – available for speaking engagements relevant to genealogy, from short-term lecture to several session classes. Fee is proposed based on client requirements.
Library Research Services:

Newspaper Research: obits / funeral notices, marriages, news events, court announcements, etc.
City Directories, Phone Directories.
Yearbooks - ISU, IWU, Bloomington High School, Normal Community, University High School
Other special manuscript collections for McLean County.
Church and cemetery records, published and unpublished.
Maps
Primary Archives:

Illinois Regional Archives Depositary (IRAD) - Federal records: censuses, naturalizations, military records, ship passenger lists, etc.
County Courthouses and Clerks and Town Clerks - Probate files, naturalizations, court records, marriage records, state censuses, business records, property records, etc.
Computer Services:

Internet searches and postings
Subscription database searches
IGI and Ancestral File searches (LDS)
Social Security Death Index searches
PERSI and manuscript searches
Field Research:

Cemetery searches & photography (digital), office inquiries, interment lists, etc. (Spring and Fall only)
Neighborhood surveys & photography of residences. (Spring and Fall only)
Local Historical Societies and Libraries in IL, McLean, Peoria, Tazewell, Livingston, Woodford, Logan and Ford Cos.
Research for authors and historians.
Top