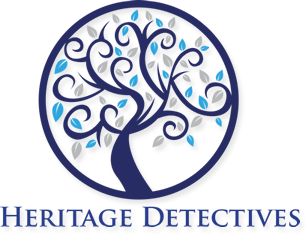 Genealogy the never-ending story!
Welcome to Heritage Detectives library of genealogy workshops. Here you will find our current workshop topics.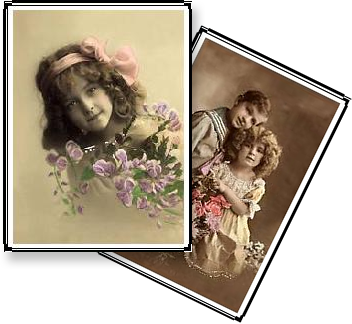 Heritage Detectives is available for conferences, seminars and workshops.
Please review our topics below. If there is a topic you don't see, feel free to ask us about it. Click here to send us an email.
Heritage Detectives looks foward to working with you!
Genealogy Presentations
Everything You Want to Know About Genealogy - Come learn the fundamentals of researching your family tree by discovering how to collect, organize record and document data. This workshop will help you to understand how and where to research, document and organize your findings within your family history.
Genealogy and the Internet- This workshop will concentrate on the features of various websites that are used for genealogical research. Both paid sites (such as Ancestry.com), and free sites will be examined and described, as well as sites that contain military records, naturalization records, state censuses, and some that may have images of original documents. Every day, there are more and more records being placed on the internet. This workshop can help you find them!
Gathering Clues from Obituaries- Obituaries are useful resources for genealogists. They often provide a wealth of information about an ancestor's life tucked into what's into a relatively small column of space. Join us to learn what information can be glean from obituaries and where to look to find Obituaries for your Ancestors through online websites.
Military Research- This workshop about research techniques and tips for finding your ancestor's military records. She will cover popular internet database sites such as the National Archives, FamilySearch, Ancestry, Fold3, and more. All these things plus reference materials and finding aids will be discussed.
Researching with Heritage Quest Online- Discover the amazing history of your ancestors with HeritageQuest Online. In this workshop, you will learn about the comprehensive treasury of American genealogical sources—rich in unique primary sources, local and family histories, convenient research guides, interactive census maps, and more dating back to the 1700s—that can help people find their ancestors and discover a place's past.
Hunting in Illinois for Your Prairie Land Ancestors -Attend this insightful workshop to journey through the Prairie state to gain knowledge specific to researching and locating genealogy resources in Illinois. Learn about historical events, records, websites, and resources for Illinois.
The Brick Wall and Genealogy Research- Do you have a genealogy problem or "brick wall" that seems nearly impossible to solve? If so come bring your questions and we help guide you in your research. In this workshop new tips, strategies, resources and skills will be introduce that may help you break through those genealogical "brick walls". Even if you're not sure what to ask, you're welcome to come to listen and learn from others.
Tracing your Civil War Ancestor- Do you have an ancestor that participated in the American Civil War? If so, discover how to research your Civil War ancestor. Bring information on your own ancestor, and we will assist with your journey through Civil War records for Union and Confederate Soldiers.

Who, What, When, and How of Researching the Women in Your Family Tree- Tracing the female side of your family tree can be a bit difficult and frustrating but is also one of the most rewarding challenges of genealogy research. In this workshop, we will explore alternative strategies to use to find records women did leave behind. Come learn about where you can find sources and documentation on your female ancestors.
Finding Your Irish Ancestors – in the U.S. and Ireland Have you discovered Irish ancestry in your family tree? Like to learn more come join us at the Finding Your Irish Ancestor Workshop. During this workshop, we will explore a little bit of Irish history, we will briefly look at Irish immigration patterns to the U.S. and we will talk about how to find your Irish ancestors in this country, and in Ireland.
How to Publish Your Family Tree History Book- Have you ever wondered what to do with all your family history research? In this workshop we will be discussing how to create and publish your own Family Tree book along with the different media formats that are available.
Tips for using Family Tree Maker- Family Tree Maker is a popular genealogy software tool developed by Ancestry.com. It offers a variety of features including reports, maps, charts, and more. This workshop will provide an overview of the software and tips uploading your tree to Ancestry and FamilySearch.
All About Ancestry.com Workshop -Participants in this workshop will learn about research techniques and tips for using Ancestry.com. Gaining access to over 10 billion records including census & voter lists, birth, marriage, & death, military, immigration & emigration, newspapers & periodicals, pictures, stories & histories, directories, court, land, wills, & family trees. Also, reference materials & finding aids will be discussed.
Are you a Mayflower Descendent?- In this workshop you will learn about the history of the Mayflower and how to research records to find if you are a Descendant. Various websites, books, and Mayflower Societies will be discussed.
They Came From Where? Tracing Your Ancestor's Immigration -Join us to learn more about immigration and ports that were used when your Ancestors came to United States. Gain tips on how to track down the possible paper trail they may have left behind. This workshop will guide participates through several centuries (1620–1920) of immigration and naturalization in the United States and explain how these records can be used in family history research.
Researching Your American Revolution Ancestor- Did you have ancestor who fought in the Revolutionary War, or think you do, and want to learn more, if so come join us at our workshop on Researching Your American Revolution Ancestor. In this workshop you will learn what records are available and how to trace your Ancestors connection to the American Revolution. Societies and Organizations related to American Revolution will also be discussed.
Top