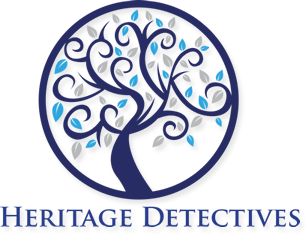 Genealogy the never-ending story!
Welcome to the Heritage Insider!
Hello and welcome to my blog the Heritage Insider. It is exciting times for Heritage Detectives as we launch our very first blog. So, I hope everyone will enjoy the topics and tips that will be discussed here in the Heritage Insider. Like any new adventure, it is the best start at the beginning so here is a little about myself.
My name is Karen, and I am the owner of Heritage Detectives. I am passionate about genealogy and love to share that passion with others. I'll be posting here to keep you all updated on my genealogy adventures.
Today I'm getting prepared for Saturday's workshop, titled They Came From Where? Tracing Your Ancestor's Immigration at the Eureka Public Library, in Eureka, Illinois. I've got some exciting material for you! I hope to see plenty of new faces and as always, my regular attendees.
Happy history hunting!

Top